<![if !supportEmptyParas]>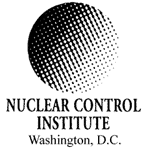 <![endif]>
October 18, 2000
<![if !supportEmptyParas]> <![endif]>
Mr. Richard B. Priory
Chairman, President and CEO
Duke Energy
562 S. Church St.
Charlotte, NC 28202
<![if !supportEmptyParas]> <![endif]>
Dear Mr. Priory:
<![if !supportEmptyParas]> <![endif]>
I am writing to you on behalf of the Nuclear Control Institute (NCI) to request a meeting with you and your staff to discuss safety issues related to using plutonium fuel (MOX) in Duke Powers McGuire and Catawba reactors.
<![if !supportEmptyParas]> <![endif]>
In light of significant new information recently released by the Nuclear Regulatory Commission regarding the safety of reactors utilizing ice condenser containment--the type of containment used by both the McGuire and Catawba reactors--a focused discussion on use of MOX in your reactors has become more important. NRC has found that the risk of containment failure at ice condenser reactors to be much higher than previously reported and that risk of a major radiological release from a core-melt accident is hundreds of times higher at McGuire and Catawba than at pressurized-water reactors using other types of containment. Given this new information pertaining to ice condenser reactors, a discussion between NCI and Duke Energy about use of MOX is even more timely.
We believe that it is in the interest of Duke Power, its customers and the public to have a meeting about safety of MOX use. As you are aware, NCI has conducted research which shows that a substantial additional cancer risk exists in the event of a severe reactor accident involving MOX fuel. In any meeting with your and your staff, we would be glad to share with you the results of the study by Dr. Edwin Lyman, NCIs Scientific Director, into this matter. Likewise, we would be pleased to discuss the methodology on which the report was based.
<![if !supportEmptyParas]> <![endif]>
I will telephone your office soon in the hope of arranging an appointment to discuss this important matter. Thank you very much for your consideration of this request.
<![if !supportEmptyParas]> <![endif]>
Sincerely,
<![if !supportEmptyParas]> <![endif]>
<![if !supportEmptyParas]> <![endif]>
Tom Clements
Executive Director
tel. 202-822-8444