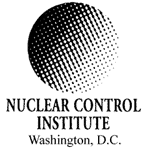 FOR IMMEDIATE RELEASE: CONTACT: Steven Dolley
Tuesday, December 21, 1999 202-822-8444
<![if !supportEmptyParas]> <![endif]>
DEATH OF JAPANESE NUCLEAR WORKER MAKES CLEAR
A DIRE NEED FOR REFORM AND FOR HALTING PLUTONIUM USE
<![if !supportEmptyParas]> <![endif]>
The Nuclear Control Institute today released the following statement by NCI President Paul Leventhal on the death of a Japanese worker from injuries suffered in the recent nuclear accident in Tokai-mura:
<![if !supportEmptyParas]> <![endif]>
"The first death of a Japanese citizen from a nuclear accident is a solemn reminder that Japan's nuclear program---and its plutonium breeder program, in particular---is in dire need of reform and redirection. Hisahi Ouchi was preparing fuel for the Joyo breeder reactor and was mortally injured in an accident that industry and government officials had deemed to be `impossible.' Now these same officials are planning to introduce plutonium as fuel in conventional nuclear power reactors. Thousands of Japanese could die of cancer if there were a severe nuclear power reactor accident with this 'pluthermal' fuel---twice as many fatalities as would occur if ordinary uranium fuel were used in the reactor core. Japanese officials also regard this kind of an accident to be 'impossible'---a view not shared by U.S. officials. The pluthermal program should be halted, at least until there is an independent safety review of the decisions already made to license power reactors to use plutonium fuel. The agonizing death of Mr. Ouchi provides fair warning of calamity ahead if the lessons of the Tokai accident go unheeded and the impending decision to use plutonium fuel goes unchallenged."
NOTE TO EDITORS:
<![if !supportEmptyParas]> <![endif]>
Mr. Leventhal and NCI Scientific Director Edwin Lyman recently returned from a visit Japan where they visited eight communities and briefed government and industry officials, academics, and citizens organizations on an NCI study of the potential consequences of a severe reactor accident involving pluthermal fuel. A copy of this study can be downloaded from the NCI Website http://www.nci.org/j/japanmox.htm
---
---
mail@nci.org