<![if !supportEmptyParas]> <![endif]>
<![if !supportEmptyParas]> <![endif]>
<![if !supportEmptyParas]> <![endif]>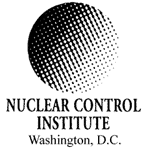 <![if !supportEmptyParas]> <![endif]>
FOR IMMEDIATE RELEASE

CONTACT: Steven Dolley
Friday, September 1, 2000 (202)-822-8444
<![if !supportEmptyParas]> <![endif]>
U.S.-RUSSIA WEAPONS PLUTONIUM DISPOSAL AGREEMENT IS
"PREMATURE AND DANGEROUS," SAYS NCI
<![if !supportEmptyParas]> <![endif]>
Agreement Released Today Postpones Difficult Liability, Safeguards Issues
<![if !supportEmptyParas]> <![endif]>
WASHINGTON---The U.S.-Russian agreement signed today for the disposal of plutonium from dismantled nuclear warheads fails to resolve the important problems of liability and monitoring arrangements for processing and using this plutonium as fuel in Russian reactors, the Nuclear Control Institute warned today. The agreement, which calls for each nation to dispose of 34 tons of weapons-grade plutonium, the majority of it in as fuel in nuclear power plants, was finalized today when Vice President Gore added his signature to the document signed earlier this week by Russian Prime Minister Kasyanov.
<![if !supportEmptyParas]> <![endif]>
"This agreement kicks the tough decisions about plutonium disposition down the road," said Paul Leventhal, president of the Nuclear Control Institute, a Washington DC-based non-proliferation research and advocacy center. "If the safeguards and liability questions could have been resolved easily, they would have been. The complicating factor in all this is both nations' insistence on using warhead plutonium as fuel in nuclear-power plants."
<![if !supportEmptyParas]> <![endif]>
"With strong technical support, the alternative of directly disposing of weapons plutonium by immobilizing it in highly radioactive waste would be faster, cheaper and safer than using it as fuel in reactors," noted NCI Research Director Steven Dolley. "It would be much easier to resolve safeguards and liability issues if the primary disposition method were to immobilize plutonium in waste rather than turn it into fuel."
<![if !supportEmptyParas]> <![endif]>
The new agreement, to be carried out by the U.S. Department of Energy and Russia's Ministry of Atomic Energy, does not resolve, but merely calls for further negotiations on, questions related to liability in case of a MOX-fuel accident, safeguarding and monitoring of disposition, and financial-assistance arrangements. "Without settling these issues, the agreement is clearly premature," said Tom Clements, NCI Executive Director. "Plutonium disposition will not proceed in either nation, and stubborn insistence on the complex and risky plutonium-fuel approach will be to blame."
<![if !supportEmptyParas]> <![endif]>
"Plutonium advocates worldwide view this program as a shortcut to reviving a plutonium industry now in decline, and introducing this dangerous fuel into U.S. nuclear-power reactors after it was abandoned two decades ago," said Leventhal. "This program could become a model for other nations that covet plutonium for civilian applications that easily can be diverted for military use."
<![if !supportEmptyParas]> <![endif]>
Further information on the risks of plutonium fuel are available on NCI's website at http://www.nci.org/nci-wpu.htm. The text of the US-Russian agreement is available at http://www.nci.org/u/us-russia-pu.pdf
---

What's New

Plutonium Disposition Page

Home Page

---
mail@nci.org